Amazon Luna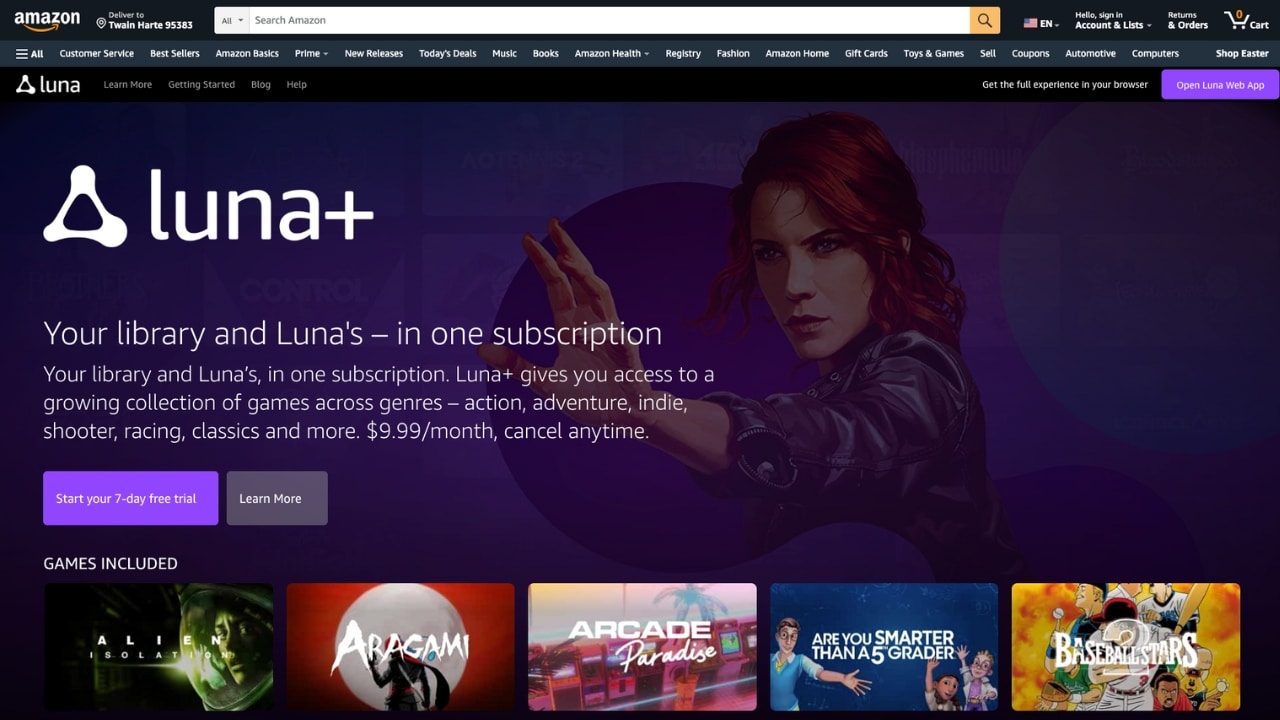 Type: Games-Inclusive
1080p@60 FPS
Graphic up to
$4,99 / month
Starts from
Luna is Amazon's entry into the world of cloud gaming with a very unique and well developed ecosystem. If you have an active Amazon Prime membership, you can even play certain games for completely free. Keep reading to learn more about Amazon Luna cloud gaming and how it works.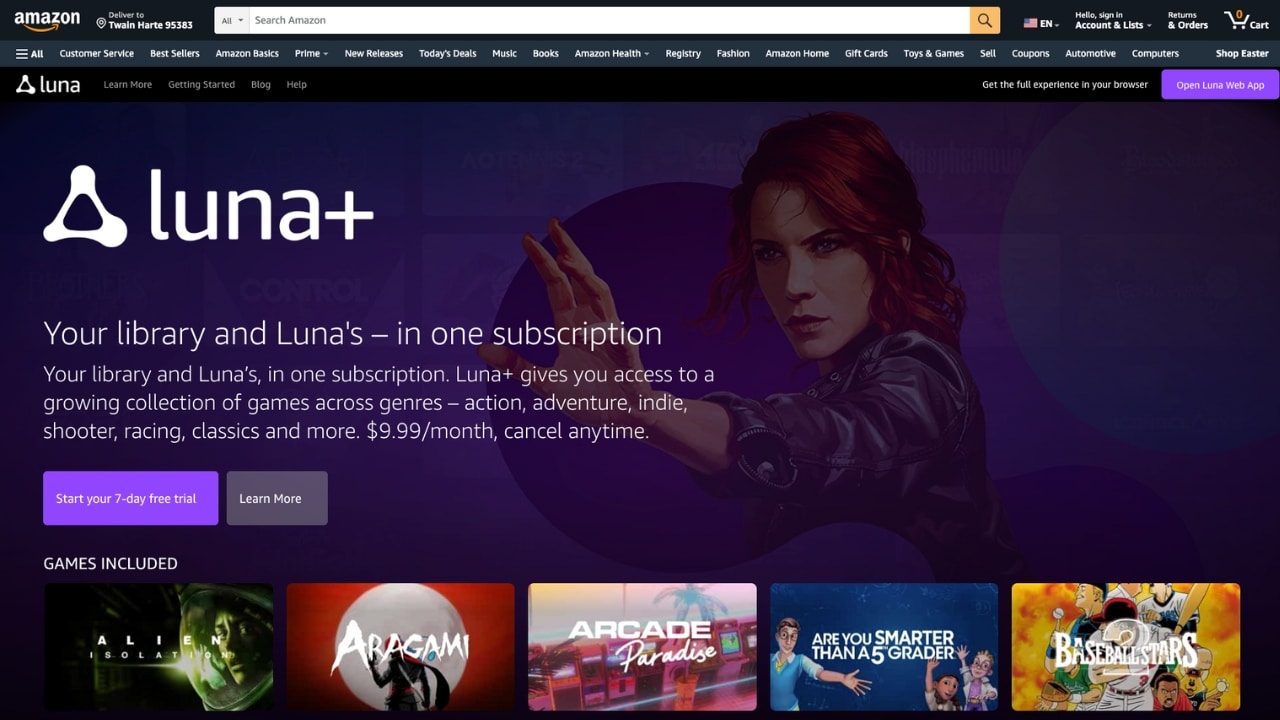 Ultimate Guide
Amazon Luna Cloud Gaming
Dive into how Amazon Luna Cloud Gaming works, its pricing, game offerings, device compatibility, how and where you can use it.
Last updated on 12. October 2023
What is Amazon Luna cloud gaming?
Amazon Luna is a cloud gaming service that offers users a curated selection of games that can be launched from the Luna website or app. Built on the Amazon Web Services (AWS) platform, Luna allows users to play even the most demanding games on their cloud servers, eliminating the need for a powerful gaming PC. Ideally, you don't notice any difference between playing in the cloud and playing on your own hardware.
How does Amazon Luna cloud gaming work?
Amazon Luna works on a subscription model. You can choose between different packages called channels, each of which offers a selection of games based on a specific topic or genre. Included in your subscription is access to the Luna cloud as well as the license to the games – you don't need to buy the games like you would on GeForce Now.
To start playing a game on Luna, you must be an active subscriber to at least one of those channels. You can then launch the Luna app or visit the Luna website, where you will be presented with a list of available games. Selecting a game is similar to choosing a movie on Amazon Prime Video.
Once you have selected a game, it will start on the server and you can begin playing. The game will be streamed to your device, allowing you to play on a wide range of devices without the need for powerful hardware. This means that you can enjoy high-quality gaming experiences without having to invest in expensive gaming equipment.
How much is Amazon Luna and which plans are available?
As mentioned in the previous section, Luna offers a variety of channels for different types of gamers.
Prime Gaming
One of the available options is Prime Gaming, which is included in the Amazon Prime membership. Luna offers a rotating list of five games for free to Prime members. You can find a list of the currently included games in our free Amazon Luna games list. Additionally, since December 2022, you can also play supported Ubisoft games you already own for free on Prime Gaming by linking your Ubisoft Connect account with Luna.
Luna+
The main channel and most popular option is called Luna+. This channel contains a selection of over 200 games across various genres, including some AAA titles. Similar to Prime Gaming, an active Luna+ subscription also allows you to play Ubisoft games you already own for free in the cloud.
Luna+ costs $9.99 per month and offers a 7 day trial version at no cost.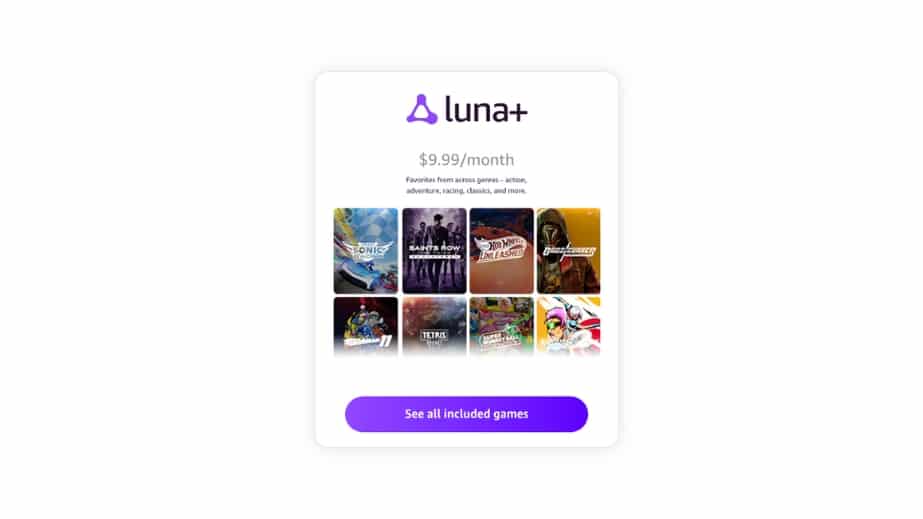 Ubisoft+
Another channel available on Luna is Ubisoft+. This channel contains the current AAA games made by Ubisoft, including DLCs and season passes for popular titles such as Assassin's Creed Valhalla, Far Cry 6, Rainbow Six, and Watch_Dogs 2. With an active Ubisoft+ subscription, you can play these games in the cloud or download them on your own devices.
Ubisoft+ costs $17.99 per month.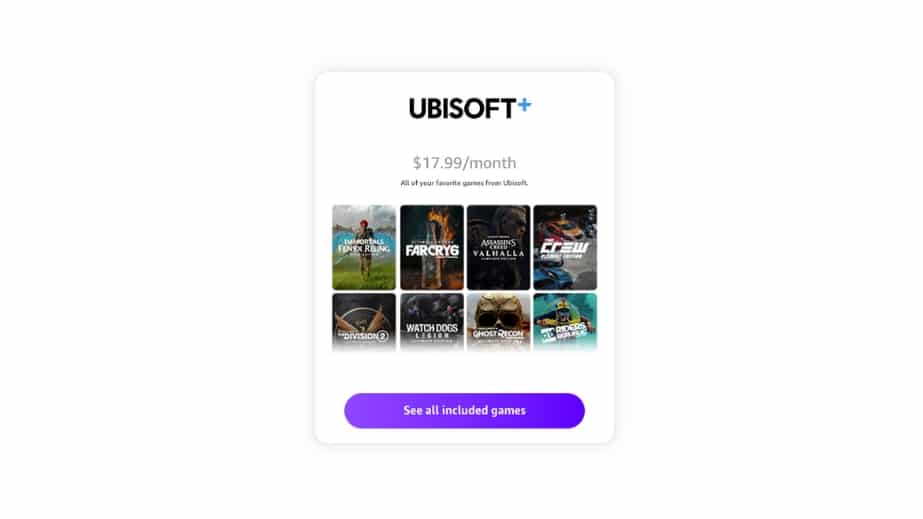 Jackbox Games
Finally, Luna also offers the Jackbox Games channel. This channel contains the Jackbox Party Packs 1-9, which are great for parties or game nights. The games can be played with up to 10 players who can use their phones as controllers.
The Jackbox Games channel costs $4.99 per month.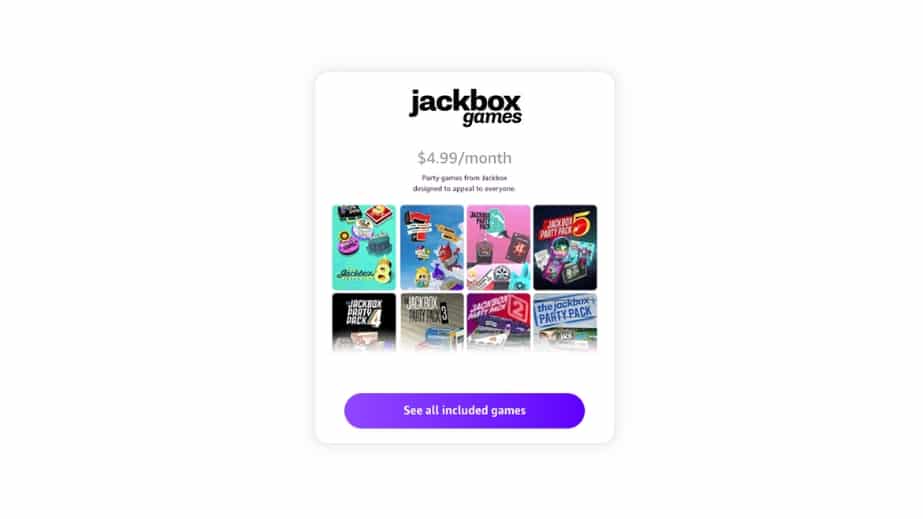 What happened to the Retro and the Family Channel?
Until the end of 2022, Amazon Luna offered two additional channels called the Retro and the Family Channel. Starting 2023, those have been deprecated and included in the Luna+ subscription.
On which devices can I play on Amazon Luna cloud gaming?
Amazon Luna can be launched via an app or via a browser on a large range of devices. This means that you can play your favorite games on Luna on a variety of devices, including smartphones, tablets, laptops, and TVs.
There are dedicated apps available for the following devices and operating systems:
Additionally, the ability to play via a browser means that you can access Luna on even more devices:
What do I need to play on Luna?
To play games on Amazon Luna, you will need a few key things.
The most important thing is a stable and fast internet connection. As with all cloud gaming services, the quality of service degrades rapidly if your ping is too high or if your bandwidth doesn't allow for 1080p/60fps video streaming. Amazon recommends a minimum internet speed of 10 Mbit/s for the best gaming experience.
In addition to a stable internet connection, you will also need an active subscription to one of the Luna channels or Amazon Prime. You will also need a device to play on, as well as a controller that you can connect to your device. While you can, in theory, use your phone as a controller when playing on Luna, a dedicated controller will provide a better gaming experience. On PC, you can also play using a mouse and keyboard.
If you want to get the most out of Luna, you should definitely consider purchasing the Amazon Luna Controller. You can read more about the advantages of the Luna Controller here.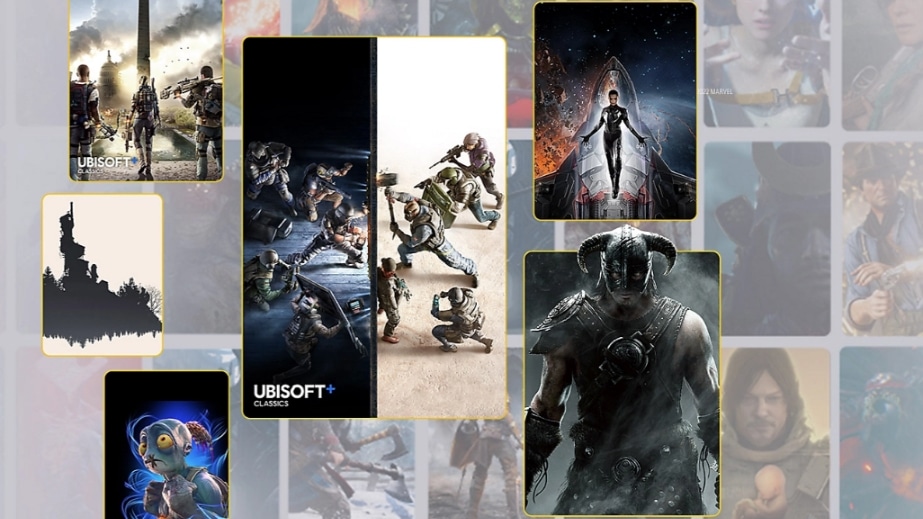 Is Amazon Luna cloud gaming worth It?
In this section, we will discuss whether Amazon Luna is worth it. As a cloud gaming service, Luna offers a variety of benefits and drawbacks that you should consider before deciding to subscribe.
Pros
One of the major advantages of Luna is that the games are included in the subscription. This makes it a great option for gamers who don't already own a lot of games. Luna also allows you to play Ubisoft games you already own, making it a great alternative to GeForce Now if you want to play Assassin's Creed Valhalla or Far Cry 6 in the cloud.
Additionally, the quality of service on Luna is among the best of all cloud gaming services, especially when using a Luna Controller. You really notice that Amazon owns one of the best server networks in the world with AWS.
If you already are an Amazon Prime member, Luna is especially awesome for you. You can play the current rotation of games in the Prime channel as well as a large list of Ubisoft games you already own for completely free.
Furthermore, there's a 7-day trial available for Luna+, allowing you to test the service to make sure it's right for you.
Last but not least, Luna has another trick up its sleeve if you want to stream your gaming sessions on Twitch. As both Luna and Twitch are owned by Amazon, you can broadcast your Luna gameplay from the Luna server directly to Twitch. This has the benefit that you can stream in great quality, even if you don't have the best upload at home. It's also very easy to do, as it's directly integrated in the Luna app.
Cons
However, there are also some drawbacks to consider. The biggest downside is that Luna has a limited availability of current AAA games that are not made by Ubisoft. If you are looking to play games like GTA V or Call of Duty Warzone 2.0, Luna isn't for you.
Additionally, Luna is currently only available in the United States. The cloud gaming service has yet to expand to other regions, and while it's almost certainly coming, Amazon hasn't offered much information on when that might happen.
Conclusion
Overall, Luna is best suited for the more casual gamer. It fits great into the Amazon ecosystem of Prime and the Fire TV devices. However, if you are looking to play AAA games not made by Ubisoft, it's unlikely that Luna is the best choice for you. Make sure to check if they are available on Luna before subscribing by using our search bar at the top of the page.
Ultimately, if you are already an active Prime subscriber, there is no reason not to give Luna a go and see if it's right for you.
Where is Amazon Luna cloud gaming available?
Currently, Amazon Luna is only available to customers on the US mainland. However, judging by the amount of work and money that Amazon has already spent on Luna, it is likely that the service will expand to other regions in the near future. It is not yet clear which regions will be next to receive access to Luna, but it is something to keep an eye on if you are interested in the service but do not currently have access to it.
What are the alternatives to Luna cloud gaming?
As a cloud gaming services that includes also includes the games in your subscription, Luna is best compared to:
Frequently asked questions