Boosteroid Cloud Gaming – The Ultimate Guide
Last updated on 20. July 2023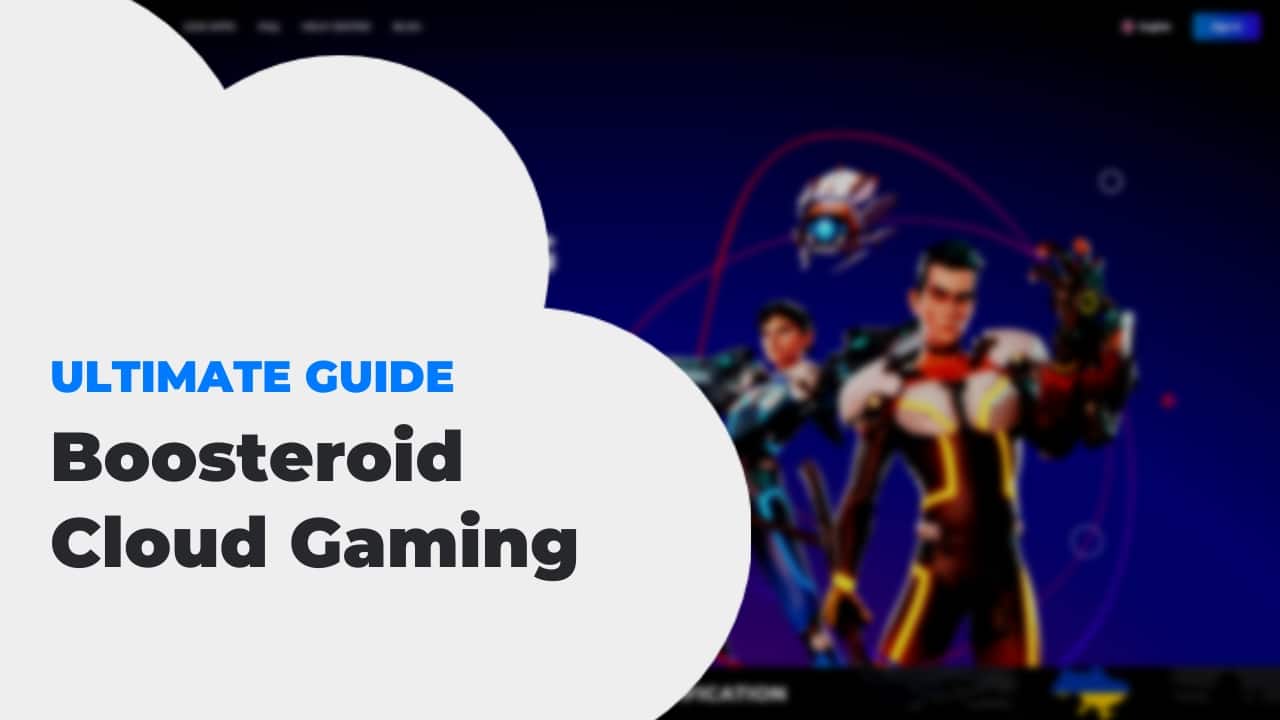 Boosteroid is a catalogue style cloud gaming services akin to GeForce Now. After kicking off its service in the EU regions, it has now expanded to other parts of the world as an affordable option for gamers looking to play most of the AAA games of the last decade.
What is Boosteroid Cloud Gaming?
Boosteroid functions similar to the way GeForce Now works. It's a game streaming service that enables you to play your library in the cloud on a wide array of devices. In order to use the service, you'll need to own the games on third-party platforms like Steam and the Epic Games Store. What sets it apart from its Nvidia counterpart is that it allows you to play a lot more AAA titles, including a ton by publishers that pulled out of GeForce Now.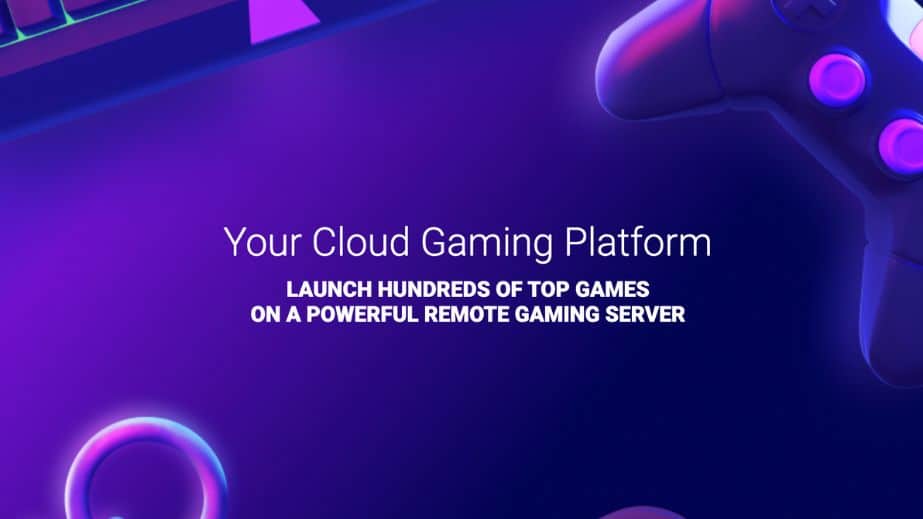 How Does Boosteroid Work?
Think of Boosteroid as having a virtual gaming PC in the cloud. After selecting the game you want to play from a Netflix-like UI, the game is launched on the server. The video output is streamed over the internet to your device of choice, either via a dedicated app or a supported browser.
Running games on Boosteroid works in one of two ways. Most games are already pre-installed and ready to go. All you need to do is sign in with your game platform's credentials and you'll be playing in no time. Some games, though, require you to install them before they can be played.
This is Boosteroid's way of circumventing the problem of certain publishers not allowing their games to be streamed. Once again, you'll need to simply use your platform's account to log in, take the added step of installing the game, and then you're off to the races.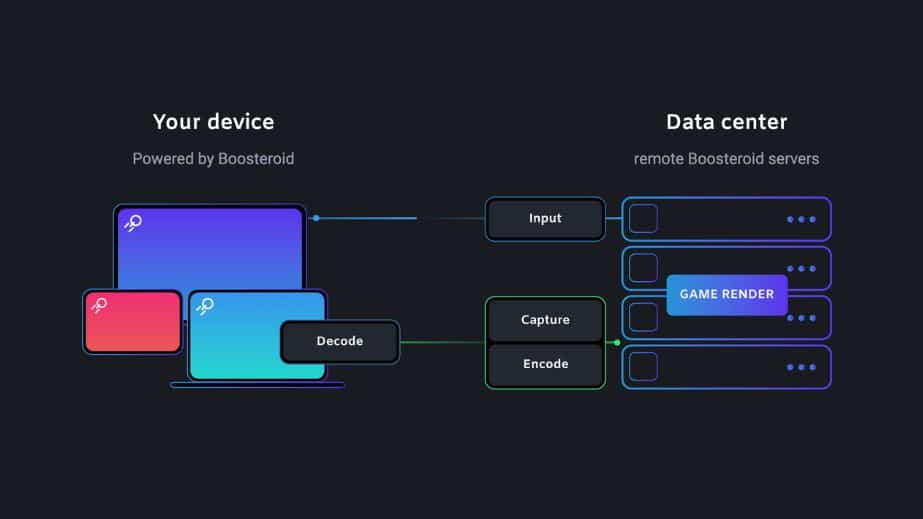 How much is Boosteroid and which plans are available?
Boosteroid currently offers two subscription plans, START and ULTIMATE. Functionally, both plans are exactly the same. Both will allow you to stream games at a max resolution of 1080p at a buttery smooth 60 frames per second.
START
Boosteroid START is a monthly subscription that costs €9.89/$10.60 per month.
ULTIMATE
Boosteroid ULTIMATE is the annual subscription that costs €89.89/$96.00 per year. By paying annually, you can cut down your monthly spend to €7.49/$8.00 per month.
Can I play Boosteroid for free or is there a free trial version?
Boosteroid is a paid subscription service and does not have a free tier or plan. The service also does not offer a free trial at the moment to test and see if it's for you. According to their official website, the option for a trial is being looked into and will be announced through their social channels if and when it becomes available. Boosteroid does, however, offers a network test tool on their website, allowing you to test your internet connection before paying.
Is there a promocode for Boosteroid?
Back in 2020, Boosteroid ran an event that allowed new subscribers to gift 5 hours of cloud gaming to another person. The promo lasted from October 23rd to 26th that year. Unfortunately, the event has not made a comeback since. As of 2022, there are no Boosteroid promocodes available.
Are Games Included in the Subscription?
No, Boosteroid doesn't offer any games as part of their subscription. You need to own the titles on other gaming platforms in order to play on Boosteroid. The service doesn't give you the option to buy titles directly either, you simply purchase them on the large platforms like Steam and Epic.
There are a lot of free games available on Boosteroid, such as Genshin Impact, Multiversus, and Path of Exile. However, you still need to have an active Boosteroid subscription to play in the cloud.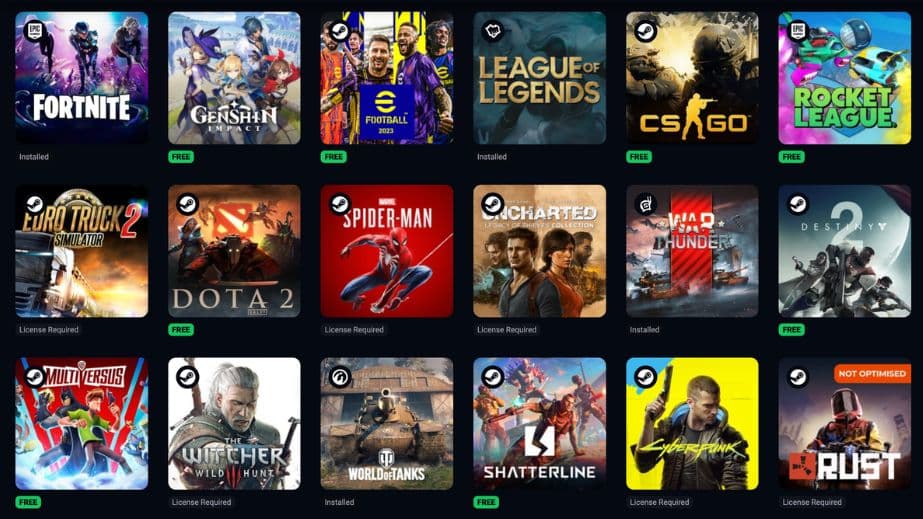 Can I play games on Boosteroid I already own?
Yes, the entire service is built on the premise that you bring your own games. Keep in mind that the games need to be available on Boosteroid as well, as you don't get full access to a remote PC.
You can find all currently available games in our Boosteroid games list.
What gaming platforms does Boosteroid Cloud Gaming support?
Boosteroid supports a wide gamut of popular third-party gaming platforms, namely: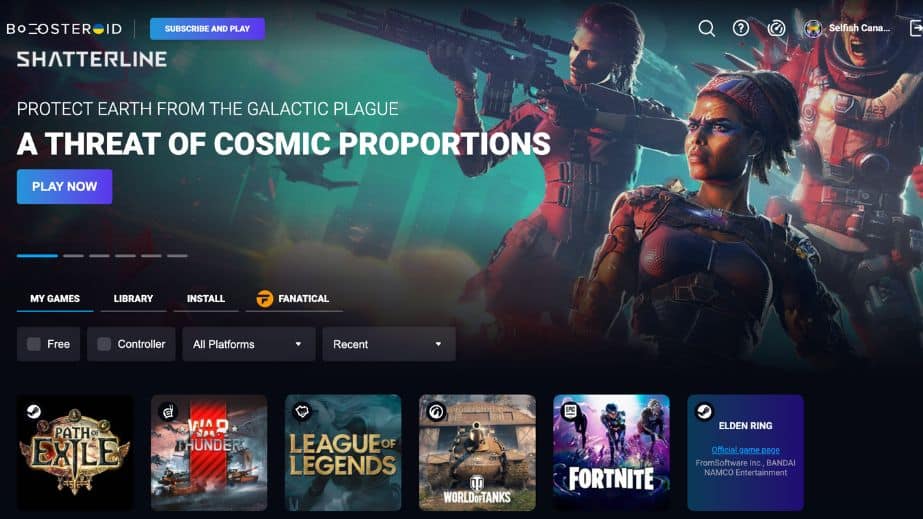 What Hardware Specs Does Boosteroid Offer?
Boosteroid hasn't officially made their server hardware specs known, so it's difficult to say for certain. Benchmarks suggest that the servers potentially run on Intel Skylake equivalent Xeon CPUs and NVIDIA GRID GTX P40 GPUs. Combined with 10 GB of RAM and nearly 7 GB of VRAM, it's more than enough to run most games at the advertised 1080p 60 fps performance, but may need some expectation management with newer AAA titles.
On Which Devices Can I Use Boosteroid Cloud Gaming?
Boosteroid primarily advertises itself as a browser-based service. This means you can play your games on any device that has a Chrome browser available. Opera is also supported, but you may need to check that WebRTC under Settings is enabled, particularly if you're playing from a Mac or Linux machine.
Some users have reported a better connection when playing via an app. Boosteroid has native apps for the following devices:
What Do I Need to Play on Boosteroid Cloud Gaming?
To play on Boosteroid, you'll need the following:
Is Boosteroid Cloud Gaming Worth It?
Boosteroid's primary value proposition is that you can play your games library on any device regardless of where you are. How much it's worth using will depend on your individual situation.
Pros
Boosteroid is a direct competitor to the more well-know GeForce Now, so our comparisons are sensibly drawn between these two services. Where Boosteroid eats its rival's lunch is with its supported games. Its library boasts a lot more AAA titles, including Blizzard games, that aren't available on Nvidia's service.
Boosteroid is also extremely easy to use. Whether you're using the app or going via a browser, launching a game that you own is just as simple as playing on your own hardware. Just select the game, sign into your gaming platform of choice (install the game if needed) and you're ready to play.
Finally, Boosteroid is a cheaper alternative to other services, particularly if you're going for an annual ULTIMATE subscription. Even on its START tier, it's a low barrier to entry that can serve as a gateway towards determining if cloud gaming fits in your life.
Cons
On the flip side, GeForce Now and other cloud gaming services have better hardware specifications than Boosteroid. Boosteroid is capped at 1080p 60 fps, while others offer up to 4K.
As mentioned, some games on Boosteroid also need to be installed on their servers before you can run them. This isn't as big of a deal though, as the download speed is mindboggling fast. It takes, at most, a couple of minutes to launch even huge games like GTA V. However, it still can be a slightly confusing point.
Another issue with Boosteroid is that there is no free way to try its service. The best you can do to check if you'll get good performance with your connection is to run a speed test on their website. As such, a free trial would be appreciated.
Conclusion
Boosteroid is an affordable bring-your-own-games cloud gaming service that'll reliably allow you to enjoy a big chunk of new AAA releases, even if you don't have an up-to-date gaming PC. As long as you're not too fussed about having the crispest-looking games, the service is well worth a shot.
Where is Boosteroid Available?
Boosteroid doesn't appear to have country restrictions. As long as you can maintain a stable connection with their servers, you should be able to play without issues. Their servers are available in the following countries:
What are the Alternatives to Boosteroid Cloud Gaming?
As a platform that streams games you already own, Boosteroid has a few alternatives:
Frequently Asked Questions