Xbox Cloud Gaming  – The Ultimate Guide
Xbox Cloud Gaming (xCloud) is offered by Microsoft as part of the Game Pass Ultimate subscription. As one of several Netflix-style approaches to cloud gaming that gamers can use, the service has shown it's a real contender in the cloud gaming space.
What is Xbox Cloud Gaming?
Xbox Cloud is Microsoft's cloud gaming service. It's included in the Game Pass Ultimate subscription and aims to offer great games to a large range of devices. As a Netflix-like subscription, you not only get access to an Xbox console in the cloud, but to a large list of games as well.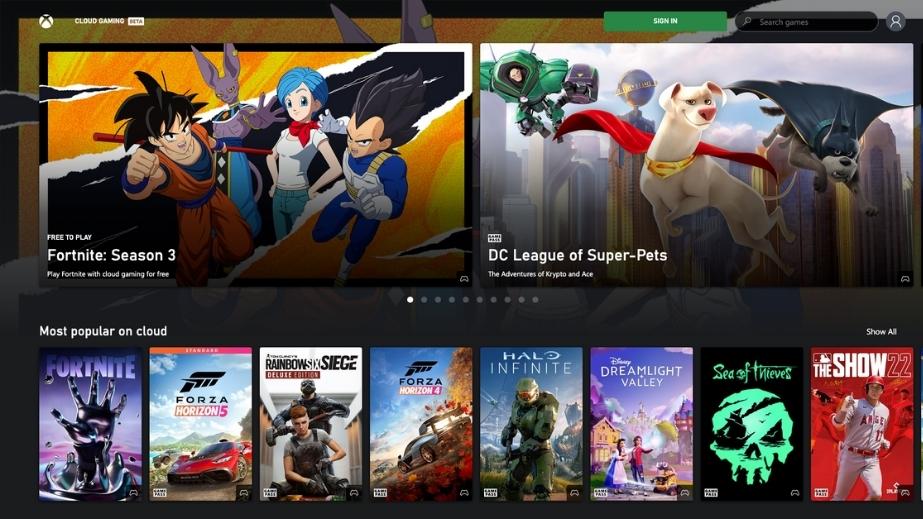 How Does Xbox Cloud Gaming Work?
Simplicity is at the heart of Xbox Cloud. Through a single monthly subscription, you gain access to a sizable library of games that you beam via an internet connection to an Xbox console, a PC, a smart TV, or a mobile device.
As with all cloud gaming services, the games are not downloaded and run on your own device. Instead, the game is executed on a Xbox cloud server and streamed to your device of choice. Games are launched in your browser by accessing the Xbox.com website. Alternatively, certain devices can access the service by using the official Xbox app, such as the one that comes pre-installed on Windows computers.
How Much is Xbox Cloud Gaming?
Xbox Cloud comes packaged with the Xbox Game Pass Ultimate subscription. There are two membership options on offer:
New subscribers can also try out the service by paying only $1 / €1 / £1 for their first month of Game Pass Ultimate. Xbox Cloud is not available as a separate service and is also not included with other Game Pass options, such as PC Game Pass.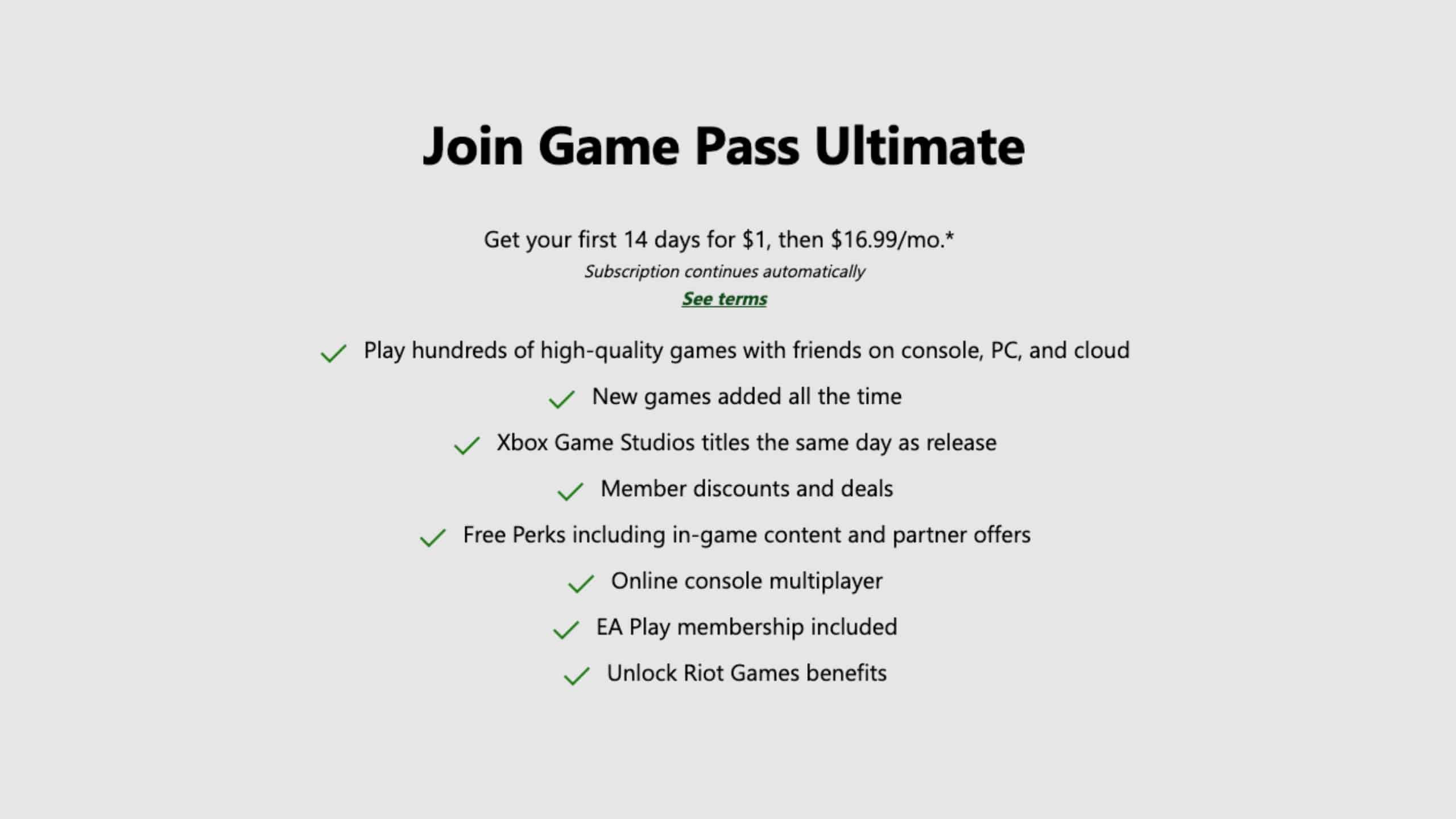 Are Games Included in the Subscription?
Yes, there's a large number of games included to play on Xbox Cloud. While not every game that is included in the Game Pass is available to play in the cloud, the collection of titles that are supported contain an impressive number of AAA games and indies. Check out our complete list of games available on Xbox Cloud to see if your favorites are included.
New games are also constantly added. Xbox Cloud users can access games that are day 1 releases on Game Pass, including highly coveted titles from Bethesda and other studios that are under the Xbox Game Studios umbrella.
To top it all off, your Game Pass Ultimate subscription comes bundled with EA Play at no extra cost. EA Play gives you access to EA's releases, like Battlefield V. Most of those can be streamed and played via Xbox Cloud.
This all leads to a total of over 300 games available under one subscription, ready to be played via Xbox Cloud.
As of August 2022, there are rumors that Ubisoft Plus will also be joining the Game Pass family, upping the value of the service even further.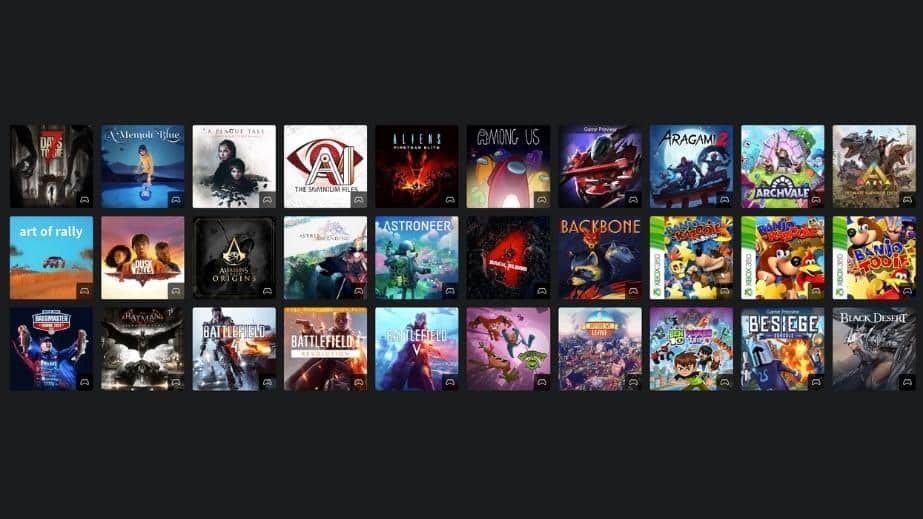 What Hardware Specs Does Xbox Cloud Offer?
Xbox Cloud runs on servers that are based on the Xbox Series X hardware. In other words, by playing on MS's cloud gaming service, you gain access to the best console specs on the market.
When the service originally launched in beta, the servers were based on the less powerful Series S specs. However, thanks to the upgrade, Xbox Cloud can now stream a buttery smooth 1080p resolution at 60 frames per second.
Microsoft is even working on unlocking the Series X hardware's full 4K capabilities for cloud streaming, but no date has been set yet as of this writing.
On Which Devices Can I Use Xbox Cloud Gaming?
You can run games on Xbox Cloud via the following devices and platforms: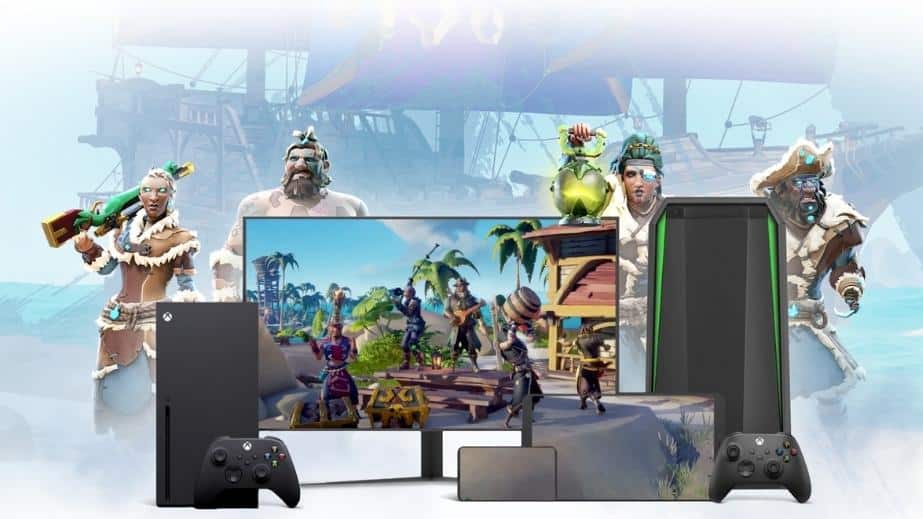 What Do I Need to Play on Xbox Cloud?
To play on Xbox Cloud, you'll need the following:
One of the devices listed above
A stable internet connection. According to Microsoft's requirements, you'll need a minimum of 10 Mbps to play on mobile devices, and 20 Mbps to stream to consoles, PCs, and tablets. The company also recommends a 5GHz WiFi or mobile data connection.
A controller connected via USB or Bluetooth. Microsoft officially recommends one of the following types:

Official Xbox gamepad
Controllers labeled as "Designed for Xbox"
Controllers labeled as "Verified" for Xbox
On mobile, you can play certain games by using touch controls though the number of titles that have this function is limited.
Keyboard and mouse aren't supported as input on Xbox Cloud for PC players. While there are 3rd party solutions available to enable KB+M support, stability and functionality are not guaranteed.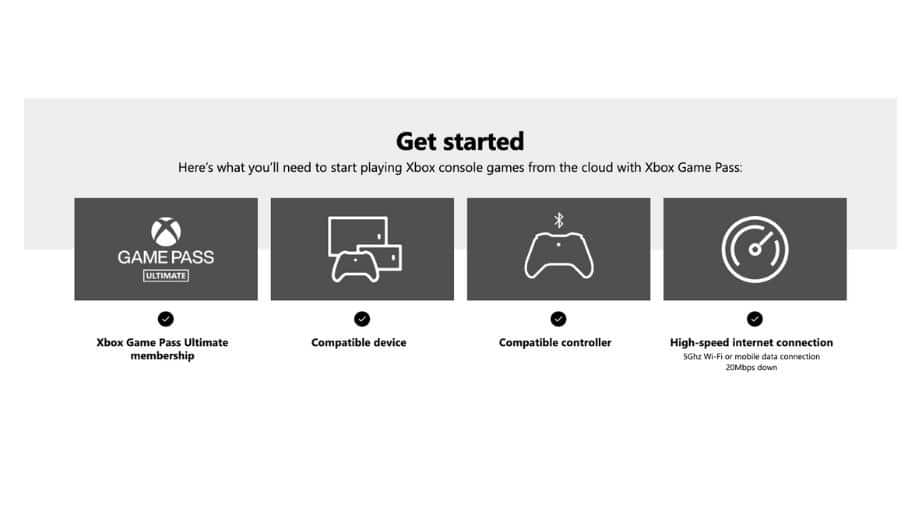 Is Xbox Cloud Gaming Worth It?
As a bundled service for Game Pass Ultimate, Xbox Cloud is an add-value proposition that aims to make accessing its massive games library more flexible.
Pros
There's no question that the biggest upside to Xbox Cloud is the giant collection of games on offer for a simple monthly fee. Access to over 300 games at a fraction of what a fully priced AAA title would cost is nothing to sneeze at.
Thanks to save syncing, you can kick things off on one device and then take your game on the go without losing your save file.
On top of that, Xbox Cloud makes access very simple. Even if you don't have any of the apps for PC and mobile, you can quickly launch a game by using a supported browser and hitting up Xbox.com. All you need is a connected controller and you're off to the races.
Finally, you can try the service and play all of the available games for a month for just $1. This includes all of the benefits that come with Game Pass Ultimate, including EA Play games, Xbox Cloud, and save syncing. More importantly, there are no limitations to your streaming sessions and quality. This is a great offer to see if Xbox Cloud works for you, without having to pay the full price up front.
Cons
One downside is that the service is currently exclusively for games that are available on Game Pass Ultimate. That means you can only stream titles that are available in its collection. Granted, it's a pretty sizable number of games – but still, you're somewhat limited in what you can play. This also comes with another caveat.
A lot of games don't remain available on Game Pass Ultimate – and by extension Xbox Cloud – forever. Like Netflix, titles are rotated and sunsetted out after some time. It's hard to tell how long each game lasts once it joins the platform's library. Some games have been available since the inception, others got removed after only a couple of months. The saving grace is that MS informs you about games that are about to leave the service in time, allowing you to start or finish a playthrough in case you were interested in playing them.
Apart from PC and mobile, Xbox Cloud is only available on Xbox consoles. This means you can't stream your games on a Playstation, for example. When it comes to running the service on Smart TVs, your options are limited as well. At the moment, none of the available streaming devices, like Chromecast and Amazon TV, are officially supported.
Finally, as mentioned before, you are limited to playing with a controller, even in Singleplayer games. This isn't a problem for most games, but especially for shooters, PC gamers might prefer KB+M input.
Conclusion
It's clear that the value proposition of Xbox Cloud is there so long as you're interested in paying for and maintaining a Game Pass Ultimate subscription. Even if you don't own an Xbox device, being able to stream a beefy collection of games – some of which are among the hottest titles on the market – to any PC and mobile device with a single subscription is good value for money.
Where is Xbox Cloud Gaming Available?
Xbox Cloud is currently available in the following countries:
Argentina
Australia
Austria
Belgium
Brazil
Canada
Czech Republic
Denmark
Finland
France
Germany
Hungary
Ireland
Italy
Japan
Mexico
Netherlands
New Zealand
Norway
Poland
Portugal
Slovakia
South Korea
Spain
Sweden
Switzerland
United Kingdom
United States
It's important to not confuse Xbox Cloud availability with that of Game Pass Ultimate. While the latter may be available in more countries, such as Greece, Taiwan, and the UAE, it doesn't mean players in these countries can use the cloud gaming component.
What are the Alternatives to Xbox Cloud Gaming?
As a platform that streams games from a pre-determined library, Xbox Cloud has a few alternatives:
Frequently Asked Questions