Free Cloud Gaming Services – How To Play Everywhere
Are you interested in gaming but don't want to invest in expensive hardware or subscriptions? Fortunately, free cloud gaming services like GeForce Now allow gamers to play games on their devices without paying a cent.
In this article, we will explain how you can start playing games for free in the cloud, what you need to get started, and what games are available to play.
Are there any free cloud gaming offers at all?
Yes, there is! GeForce Now offers a free membership that allows you to play games for up to one hour at a time. After one hour, you can rejoin and continue playing. Although the graphics and hardware are not as good as the paid version, it's still a great option for casual gaming.
To check which games are available on GeForce Now, you can visit the GeForce Now games list.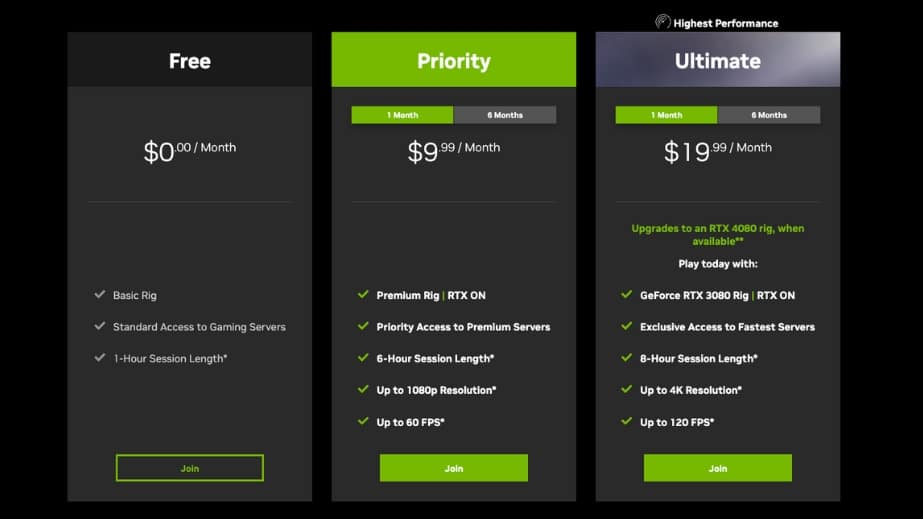 Which games can I play through free cloud gaming?
At GeForce Now, many PC games from different DRM platforms can be played, such as Steam, Epic Games Store, Ubisoft Connect, or GOG. However, it is necessary to already own or purchase the game to play it.
If you already own the game on Steam, you can play it directly on GeForce Now with your Steam account.
The selection of free games on GeForce Now is limited, but there are some titles such as Fortnite, Destiny 2 or Warframe that are completely free to play.
What do you need to play free cloud gaming?
Firstly, you need a stable internet connection. According to Nvidia's requirements, you need at least 15 Mbps to play games at 720p and 60 fps and 25 Mbps to stream at 1080p. Nvidia also recommends 40-80 ms latency between your router and your closest GeForce Now data center.
Secondly, you need a device that supports cloud gaming. You can run games on GeForce Now via various devices and platforms such as:
Lastly, you need a controller to play on a phone or TV, and you can use most USB and Bluetooth-connected gamepads like the Playstation or Xbox Controller. On a PC, you can also opt to use your keyboard and mouse.
How to get started with free cloud gaming?
Getting started with free cloud gaming is easy. Just head over to the GeForce Now website and sign up for an account. After creating your account, you can connect to a DRM platform like Steam and begin playing by visiting https://play.geforcenow.com/.
From there, you can browse their catalog of GeForce Now games and choose the one you want to play.
On which devices can you play cloud gaming for free?
Since GeForce Now is the only free cloud gaming service available, it's only playable on certain devices, including iOS via Safari, Android app, Nvidia Shield, Chrome browser, Microsoft Edge browser, Windows app, macOS app, Android TV app, and Smart TV app (LG and Samsung).
Is free cloud gaming worth it?
In conclusion, free cloud gaming is a great way to play your favorite games without having to purchase expensive hardware. With services like GeForce Now, you can play your favorite games on a variety of devices and platforms without any additional costs. So why not give it a try and start playing today!
Frequently Asked Questions