NVIDIA's GeForce NOW 1-Month Premium & Free Sold Out in Europe
Last updated on 8. November 2023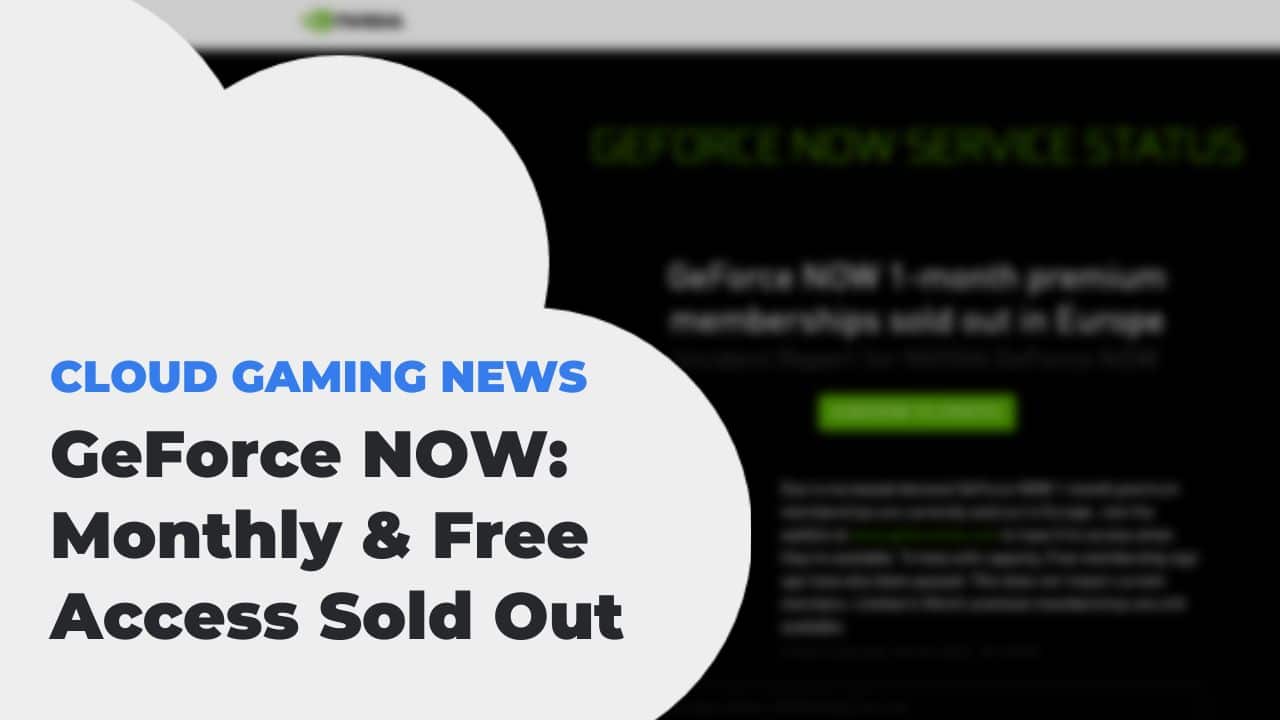 In an unexpected twist for cloud gaming enthusiasts, NVIDIA's GeForce NOW has hit a new milestone. The company's 1-month premium and free memberships have completely sold out across Europe, signaling a massive surge in demand for cloud gaming services.
Skyrocketing Demand for Cloud Gaming
GeForce NOW has been on a swift rise, with its promise of high-quality gaming without the need for expensive hardware captivating gamers across Europe. The service's latest status update indicates that the surge in sign-ups has outpaced the availability of the 1-month premium memberships.
For those eager to get in on the action, NVIDIA encourages joining a waitlist via their website for early access once memberships are back in stock.
Free Membership Sign-ups on Pause
NVIDIA has also put a temporary hold on new sign-ups for their free membership tier. It's a clear move to manage the overwhelming influx and maintain service quality for existing members.
While this might disappoint new users, it's a testament to the platform's popularity and NVIDIA's commitment to service excellence.
Limited Options Still Available
All is not lost for would-be subscribers. NVIDIA has confirmed that limited 6-month premium memberships are still up for grabs. It offers a longer-term gaming experience for those who are ready to commit for half a year.
Current Members Unaffected
For current GeForce NOW members, there's a sigh of relief. NVIDIA has made it clear that this sell-out does not impact existing subscribers. Their access to cloud gaming remains intact, ensuring that the gaming must go on.
Join the Cloud Gaming Revolution
As NVIDIA continues to monitor the situation, the company's focus on expanding and enhancing capacity is evident. GeForce NOW's journey is a striking example of how cloud gaming is reshaping the gaming industry.
For the latest updates on the service status, keep an eye on NVIDIA's dedicated page here: GeForce NOW Service Status.
In the meantime, Europe's gaming community waits with bated breath for restocks on those coveted 1-month passes. With this level of demand, GeForce NOW is poised to shape the future of gaming.
Stay tuned as we continue to follow this story and deliver the latest developments in the cloud gaming arena.