Cloud Gaming Android: How to Play on Smartphone & Tablet [2023]
Last updated on 26. July 2023
Cloud gaming has revolutionized the way we experience games on our devices. No longer do you need expensive hardware to enjoy the latest titles.
In this guide, we'll explore cloud gaming on Android smartphones and tablets, discussing the best services and how to get started. Let's dive in!
Is there any cloud gaming on Android?
Yes, cloud gaming on Android is a reality and it's transforming the way we play games. Leading gaming platforms have introduced Android-compatible cloud gaming services, granting you access to an extensive library of games on your smartphone or tablet.
Say goodbye to the constraints of hardware and storage, and dive into a seamless gaming experience with your Android devices.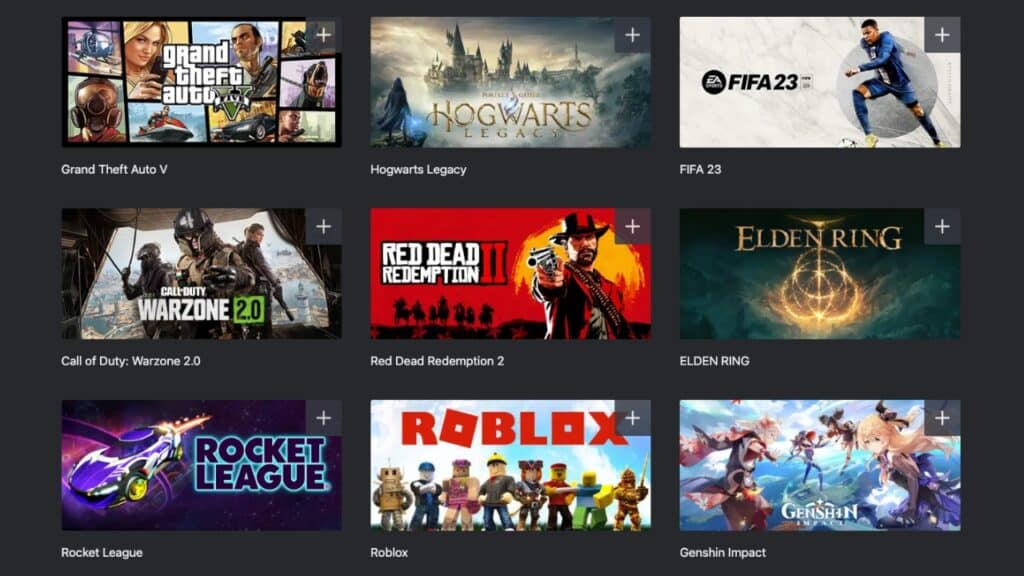 What games can you play via cloud gaming on Android?
With cloud gaming on Android, you can enjoy an expansive gaming library that includes popular titles from a variety of genres like action, adventure, RPG, and sports. Games such as GTA 5, FIFA 23, Elden Ring, and Hogwarts Legacy can be found on various platforms, alongside exclusive content and early access to select titles.
To play these games on your Android device, simply browse our cloud game library for your chosen provider's platform or simply use our search feature to find a provider offering your desired game.
What do I need to play cloud gaming on Android?
To enjoy cloud gaming on your Android device, you'll need to have the following:
Quick-Tip: Remember to keep your Android device updated to the latest version and ensure that you have a stable internet connection for the best gaming experience.
What are the best cloud gaming services for Android?
The gaming landscape is being transformed by cloud gaming, with an ever-expanding selection of cloud gaming services and apps on offer. Traditional console manufacturers now compete with internet powerhouses, providing a wide range of choices for players.
Here are some of the best cloud gaming services available for Android users:
Boosteroid
Boosteroid grants access to robust cloud gaming servers, enabling you to play your favorite games like Elden Ring, Red Dead Redemption II, and GTA V. For under $10 per month, enjoy these AAA titles in remarkable quality on your Android smartphones and tablets through the Boosteroid app or a supported web browser.
GeForce Now
Nvidia's GeForce Now is a cloud gaming service that lets you play your existing game library in high quality for a mere $10 per month. Plus, you can take advantage of free one-hour sessions with their complementary tier. Access GeForce Now on Android devices using the GeForce Now app or a browser like Chrome.
Shadow PC
Shadow allows you to rent a virtual gaming PC, providing access to a vast selection of PC games. Subscriptions start at $29.99 per month, with an enhanced power option for $39.99. Use Shadow on your Android smartphone or tablet through the Shadow app or a supported web browser.
Xbox Cloud Gaming
Microsoft's Xbox Cloud Gaming (previously XCloud) is accessible by purchasing the Game Pass Ultimate for approximately $15 per month. This subscription provides access to around 400 games that can be played on your PC or mobile device. Android users can enjoy the platform on their smartphones or tablets via the Xbox Game Pass app or a browser.
Blacknut
Blacknut focuses on family-friendly gaming with a collection of over 600 games for a $15.99 monthly subscription. Play indie gems and children's games without the need for additional licenses. Experience Blacknut on Android using the Blacknut app or a supported web browser.
Ultimately, the best cloud gaming service or app for you will depend on factors such as the games you want to play, your internet connection speed, and your personal preferences. It's a good idea to review the available games and features of each platform before making a decision.
Note: Please note that the availability and performance of these services may vary depending on your location.
How to set up cloud gaming on Android?
Setting up cloud gaming on your Android device is simple, there are two main options:
using a browser
or downloading an Android app
Both options work for most Android devices, such as smartphones or tablets.
Setting up via Browser (Chrome):
Start cloud gaming on your Android device easily using Chrome in a few simple steps:
Firstly, you can simply go to the website of your preferred cloud gaming provider and sign up.
From there, you can play games directly through the browser, such as Chrome. This option is available for most providers and does not require downloading an app.
Start streaming and enjoy cloud gaming on your Smartphone or Tablet!
Setting up via Android App:
Follow these instructions to set up cloud gaming on Android via an app:
Download the cloud gaming service's Android app from the Google Play Store (currently available for various providers).
Sign in to access a vast collection of popular games and start playing them right away on your Android smartphone or tablet.
(Optional):
Connect a controller, if desired, or use touch screen controls to start playing.
Some games can be played using the touchscreen, while others may require a compatible controller.
If you prefer a controller that can be directly connected to your Android device, there are numerous Android-compatible controllers available, such as the Xbox or PlayStation Controller.
In summary, setting up cloud gaming on Android is a straightforward process that allows you to access a wide range of top-quality games from your device.
Is there any cloud gaming for free on Android?
Yes, there is free cloud gaming available on Android through services like GeForce Now. It can be used for free via the browser or app on Android, but without a subscription, you can only play for an hour and then you have to rejoin. The graphics and hardware quality are also lower compared to the paid version (Up to 4k with 120 FPS).
You do not need a credit card to use GeForce Now, and it's a great option for trying out cloud gaming. Other services like Boosteroid can also be tested for under €10 per month.
It's worth noting that while these services are free, you still need to purchase the games or bring them from platforms like Steam. However, if you already own games on Steam, you can connect your account and play them through GeForce Now without having to purchase them again.
If you're looking for games that won't cost you a penny, check out our free GeForce Now games list for a variety of options.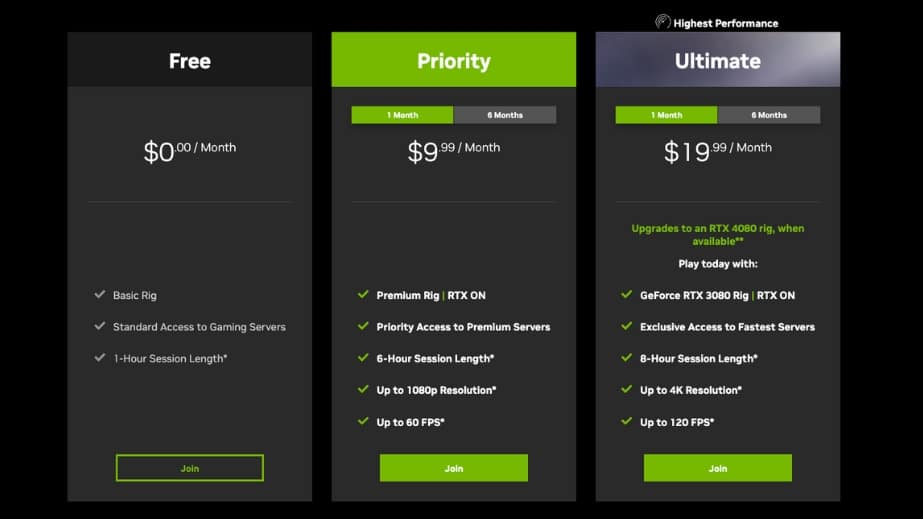 Is cloud gaming on Android worth it?
Cloud gaming on Android offers the best of both worlds: the power of high-end gaming and the convenience of mobile devices.
With this technology, you can play graphics-intensive games on your Android device without compromising on the gaming experience. Cloud gaming offers smooth gameplay, responsive controls, and high-quality graphics, all while using minimal system resources.
This means that you can enjoy your favorite games on your Android device without worrying about battery life or storage space.
Frequently Asked Questions